Mygica
US195 USB to HDMI Adapter
US195
* USB to HDMI Multi Display with audio Adaptor
* Easily connect multiple displays to Mac & PC
* Support resolutions up to 2048×1152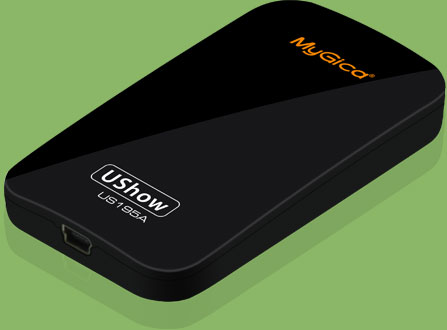 lossless quality
USB to HDMI 1.3 transfer Audio and Video with lossless quality.

Multi-Screen
Support up to 6 pieces USB to DVI/VGA adapters to one PC at same time, and each one can be different contents.

Screen extension
Can be configured to either Mirror or Extension Screen display.

Resolutions
800 x 600, 1024 x 768, 1152 x 864, 1280 x 800, 1280 x 1024, 1440 x 900, 1600 x 900, 1600 x 1200, 1680 x 1050,1920 x 1080 Supports high definition up to 2048×1152 Solution

The USB to HDMI adapter supports audio and video up to HDMI 1.3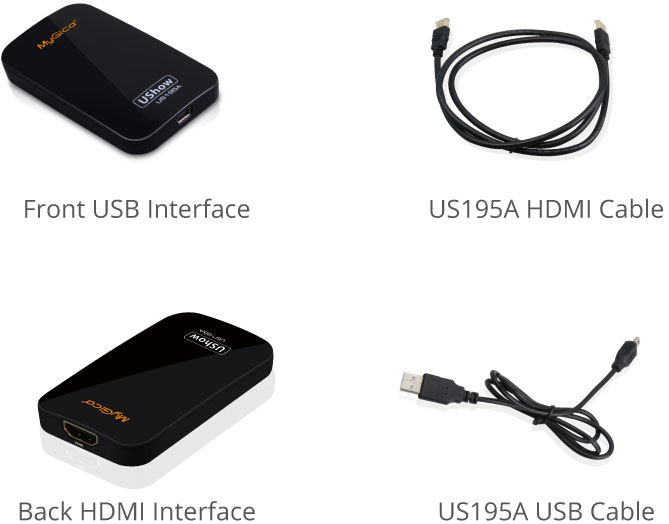 Tech specs
System
 Product
US195A HDMI Converter with Audio Output
Office
View your large spreadsheets across two screens with display continuity.
Stock Market
Use a notebook for viewing multiple screens.
Entertainment
View video/TV on one screen and 2nd video/TV window on the other.